Happy hundredth birthday to legendary children's book author Beverly Cleary! (Who I always assumed was BFFs with Judy Blume because they were both close to each other on my alphabetically-arranged bookshelf)
Beverly Cleary was one of my top five absolute favorite authors growing up. At one point, I'm pretty sure my mom had found a copy of every single book for me (used, garage sales, etc). (Have I mentioned we're both completionists?) (this is going to be an excessively lengthy post, ‪#‎sorrynotsorry‬)
I first learned about sibling dynamics from Beezus and Ramona. BTW, I always saw Ramona as a leeeetle bit of a brat. Girl, did you really just squeeze a whole tube of toothpaste into the sink? Why are you so hung up on what the cursive Q looks like? Can you puhhhlease get your ish together at your favorite teacher's wedding? Did you seriously think you could find the end of the rainbow? What are oxfords and why are you wearing ugly old fashioned outfits? (I didn't know at the time that books often change their front cover without altering the inside art).
Anyway, I get it now, Ms. Cleary. I was Beezus with a healthy dash of Ramona, and I need to be compassionate and patient and loving in a fiercely non-condescending way with the Ramonas of the world.
I carry Ms. Cleary's stories around inside of me. When I turn on a lamp, I'll sometimes catch myself muttering about the Dawnzer, which gives off "lee light." When I think about elementary school theater productions (which I'm realizing in writing this is far more often than is perhaps healthy), I remember the yellow-bordered cover of Ramona and Her Father. When I open a piece of Dubble Bubble gum, I shake my fist at Henry and his stupid schemes.
I discovered my love of the epistoliary novel through Muggie Maggie and Dear Mr. Henshaw. I realized I hated dog books when I followed up my reading with Strider. I scratched my itch for animal-centric books with the magnificent Ralph S. Mouse.
Speaking of which, one of the main reasons I still get star-struck at being friends with @Paul O Zelinsky is frankly not because of all his stunningly illustrated picture books, but because he illustrated a number of Clearly's books, including The Mouse and the Motorcycle.
Before Poppy (Avi) and the Redwall crew (Brian Jacques), there was Ralph S. Mouse. In 2nd grade I was obsessed with Stuart Little and had not yet discovered Jacques' work, so I'm sure my parents were at least a little pleased that by discovering Ralph (in a pink-bordered mass market paperback copy from my Troll book order) I finally had more variety in the books I stowed away in my backpack. (I read Charlotte's Web probably a half dozen times in 1st grade. It was excessive.)
When we were last in Portland, Toby and I happened upon Quimby Street and a nearby apartment building called the Ramona, and I wept tears of delight. Similarly tear-inducing was receiving this month's copy of the Horn Book, which is a blockbuster issue dedicated to Ms. Cleary's work.
Beverly Cleary is one of the most remarkable authors I've ever had the pleasure of reading. She was my constant companion on long car rides (although I didn't understand why she wrote using a few long chapters rather than shorter chapters like I found in The Baby-Sitters' Club books). As an adult, I'm impressed that she created a world and characters who are still so relevant despite all the changes since her work was first published.
I felt a little scummy when I discovered she was approaching her 100th birthday, because I assumed she had left this world many moons ago. Maybe today is the time for me to write her a thank you note. But first, I'm going to reread Dear Mr. Henshaw for inspiration.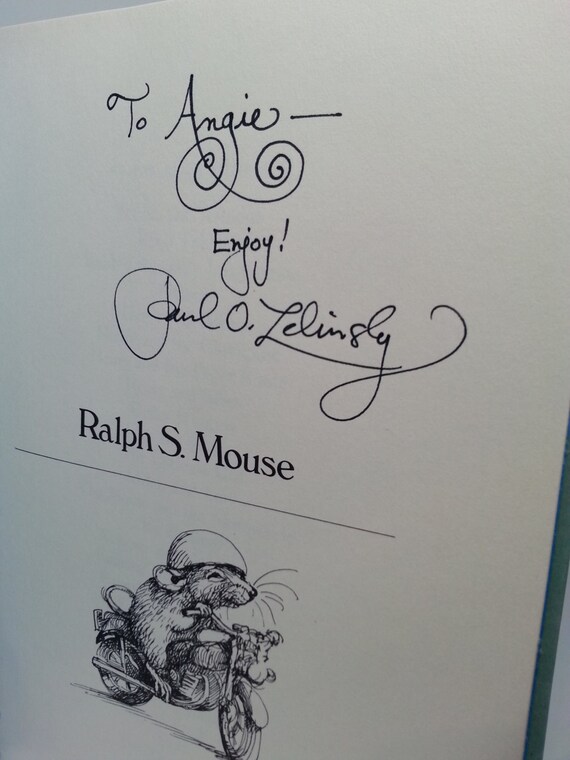 (Originally published as a Facebook post.)