Planning field trips over the summer is THE BEST. It's easy to take care of a few e-mails and phone calls in July, and then POOF LIKE MAGIC suddenly it's October and you've got everything squared away for a rawkin trip.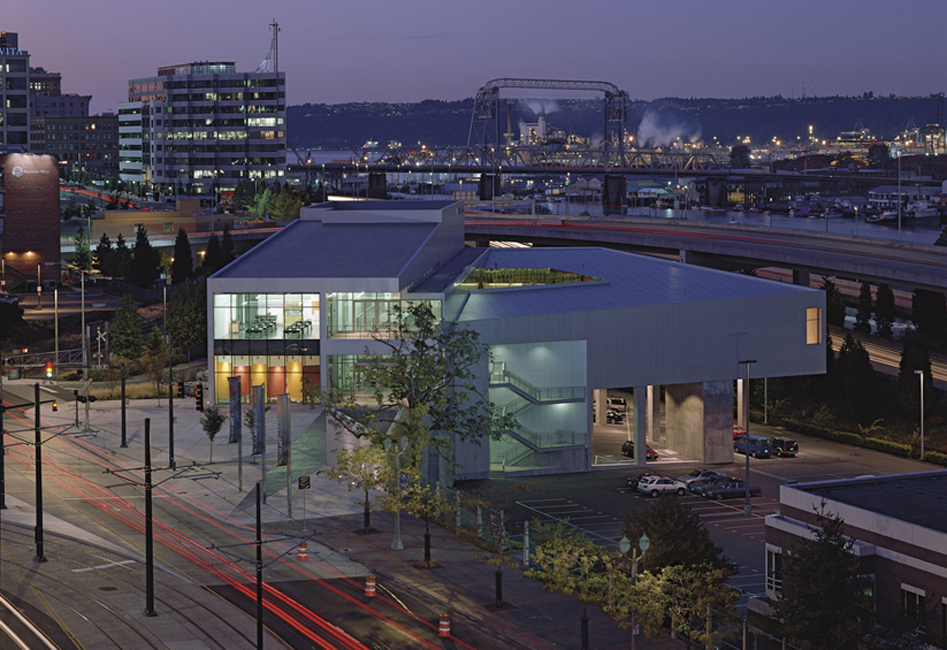 Today both of Wildwood's HCP classes headed down to the The Shape of Things tour at the Tacoma Art Museum. It's awesome going on field trips with Ms. Stock because we get to nerd out with all of our baby nerds. I also love seeing my former students now that they're all grown up. And our trip was double-great because we had a TON of family members join us.
You know what else was fantastic? Everything and everyone at the Tacoma Art Museum. Their pre-and post-trip curriculum is SOLID. My favorite museum-going tip was to use "game show hands" to gesture toward artwork, rather than pointing. Yesssss.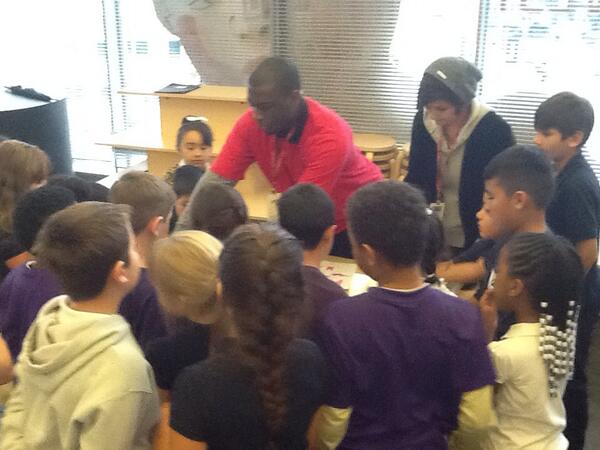 We had a chance to explore geometric and organic shapes with watercolors, and then we headed into the gallery.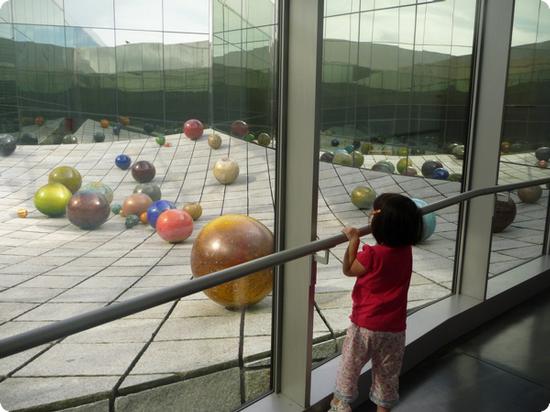 Our first stop was Richard Rhodes' "stone wave." It was suuuuuuper mathy. It made me think of Vi Hart's work with hyperbolic dried fruit. Man, do I love Vi Hart.
My other favorite part of the trip was stepping into a portrait exhibit and BAM seeing a Chuck Close painting (Lucas, 1991). I'm a HUGE fan of last year's Face Book, and it was amazing to see one of his pieces in person. My third graders kept saying, "He's the guy whose book we saw in Seattle Public Library last year!"
The education coordinators were able to give us half off for our tickets. We would not have been able to go had they not made this funding possible, so we are VERY grateful for their support.
My only regret is that we weren't able to time our visit with a children's book illustrator exhibit. I've had the chance to see an Eric Carle show and a David Macaulay exhibit, and they blew my mind. BLEW MY MIND. Maybe next time, though.
Because we will absolutely be coming back.