Here I am, halfway around the globe from home! I have so many thoughts and things that I've been writing down, but I haven't had much time to decompress yet, so here are some initial observations, I suppose.
Things actually seem pretty familiar. The cars drive on the same side of the street as in the U.S. Most signs are in English and Mandarin, so I haven't encountered much I can't read yet. I don't know what I was expecting, maybe for the city to look like something out of Bladerunner or Pattern Recognition, but it honestly seemed like driving into any major American city. Very interesting.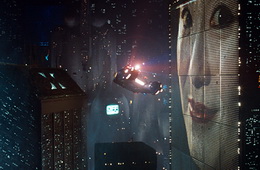 Our flight over was great. I don't think I ever want to take a domestic flight again. We flew with Korea Air, wich had impecable service.
I spent a lot of time on the flight just writing and reading, but I also watched a bunch of TV and movies. :) Awful, awful romantic comedies, too.
Mad props need to be given to Tracy, who totally helped me figure out how to get enough water on the plane so I won't be dehydrated. I brought an empty water bottle on, then had the flight attendent fill it up two or three times. I was completely set, and didn't get a headache on the flight like I usually do.
I apologize that I have nothing particularly deep or profound to share, but I promise I'll be back soon with more exciting information, and maybe even some pictures! :)
###