Every Monday, I highlight a book from our school bookroom along with lesson plan suggestions. I hope you find this useful, and please leave a comment with any extra ideas or additions!
If You Are a Hunter of Fossils, by Byrd Baylor
Well, this book set off quite a bit of pondering on my part. Originally published in 1980, much has happened in the world of dinosaurs since this was created. So at what point does a nonfiction book do more harm than good in a library? You may have seen me tackle this question earlier this month.
I attempted to find a recording of the Reading Rainbow episode this was featured on. Instead:
You can SEE what I searched for! Did Reading Rainbow seriously Rickroll me???
Anyway. There are a billion and a half dinosaur links and lessons and related books I could suggest to you. So I'll just share two of my favorites.
Sue at The Field Museum in Chicago. Sue, in my mind, is, for kids, the reason museums were made. The whole reason students clamor to go on a field trip. Sue is a beautiful, huge, wonderful, magnificent specimen that every scientifically-inclined human on Earth should go see. I haven't met her yet. But I will.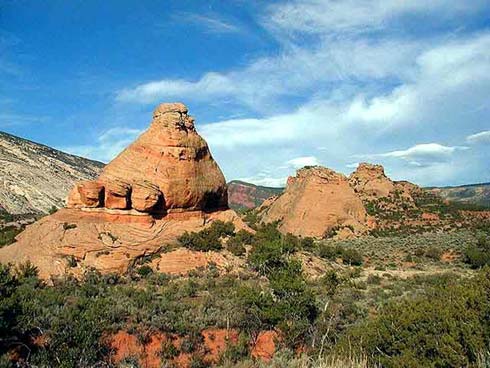 Dinosaur National Monument. I visited the monument in 2004 reporting on the Colorado River Trips program. When you wake up in the morning, you wonder how anyone got any dinosaur-digging done because the whole area is so breathtaking.
Also, if you'd like to search for fossils in Washington State, here's how. I priced out a Wildwood trip to Stonerose Interpretive Center, but it's obviously out of our price range. Like, way way way out of our price range. Boo.
Anyway. Baylor's story is a lovely piece of poetry-ish prose that celebrates the spirit of exploration and discovery. The art is OK, and it hold up well to more than thirty years of age. So I think it will stay in our library for now — it's still absolutely relevant. (Although some new research points to Pteranodon being more bird-like than bat-like)
There is a CAFE menu included with this mentor text, and I've highlighted these as suggested lessons:
Please add any lessons or supplemental materials to the book bag so future teachers can utilize your good thinking!
Comments and constructive feedback are always welcomed. Please let me know if these lessons were useful in your class!
###