Tonight is the second book study Twitter meeting for Pathways to the Common Core: Accelerating Achievement.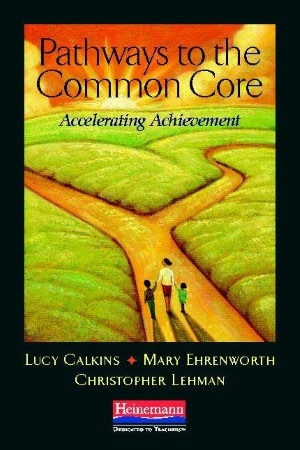 As a member of the FWPS CC Transition Team, I have a few documents that I think might be useful to districts trying to disseminate information about the standards.
For the three types of writing (K-5), here's a concept sort I made using definitions, book covers, and writing exemplars from CCSS Appendix C.
Download it as a Word document here:Â ConceptSort Modes of Writing.
Additionally, we're going to give teachers time to explore writing resources by doing a jigsaw WebQuest.
Download it as a Word document here:Â WebQuest Modes of Writing.
I'm posting these because I assume some of my book study peepz might want to see them. If you use them, please acknowledge somewhere that they were designed by MOI!!! Shannon Houghton!!! for Federal Way Public Schools.
Another cool thing our district did was put together an "Intro to CCSS" video. Check it out here:
Send a note my way in the comments if you found any of this useful! Godspeed!