So Seattle teachers are still protesting the MAP. I don't feel like I have enough information on the MAP to comment knowledgeably yet, but I can take you through a day of mid-winter testing in my classroom. I don't know any school that would let media in during that time, so here's an opportunity to see what's actually happening over the course of an ENTIRE DAY when teachers say they're "testing."
As a reminder, I teach in a 2nd and 3rd grade highly capable class. My students' stamina for testing might be slightly higher than comprable gen ed classes.
8:20 AM: I arrive at school. Prepare classroom.
8:30 AM: Receive Gates-MacGinitie test bag from school assessment coordinator.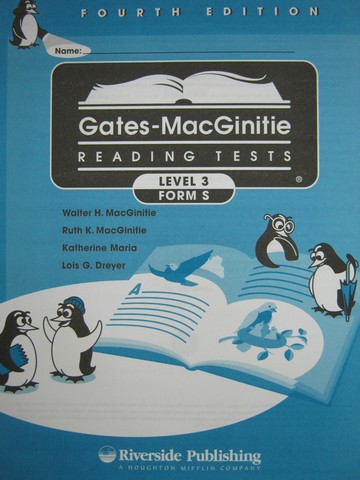 8:45 AM: Open doors, welcome students. Students begin bell work.
8:50 AM: Bell rings.
9:00 AM: Attendance to office. I check in with students, look at planners to see what they read last night.
9:05 AM: Ticket to Recess (math computational review). Students fill out planner.
9:15 AM: Class meeting. We go over the day's schedule, nominate Wildcat Leaders, etc.
9:30 AM: Body break, usually yoga or a Gilbert & Sullivan tongue twister, led by student.
9:35 AM: Students move desks into testing positions, sharpen pencils.
9:40 AM: Math District Course Assessment (DCA) passed out. I read directions out loud to students.
9:50 AM: Brain Dance.
9:55 AM: Students begin Math DCA. I read all 2nd grade problems out loud. I finish correcting previous day's DCA (the DCA has four parts)
10:20 AM: Brain and body break.
10:25 AM: Students return to Math DCA, resting or reading when they're done. I collect tests from them individually to make sure they didn't skip any questions.
10:50 AM: Students wash and pack up for lunch.
11:00 AM: Lunch. All food comes freshly wrapped in plastic. Which is another story for another day.
11:25 AM: Recess
11:50 AM: Pick students up from recess. They finish Ticket to Recess upon returning to class.
12:05 PM: Students come to carpet spot, we read a chapter or two from The Shadows.
12:20 PM: Pass out Gates MacGinitie assessment. Read all the OFFICIAL DIRECTIONS to 3rd graders. 2nd graders work on independent reading or writing. (The directions are pages long. Although not as long as the MSP directions.)
12:40 PM: P.E.
1:10 PM: Transition from P.E. back to academic work.
1:15 PM: 3rd grade students begin Gates MacGinitie. I give F&P Benchmark assessments to 2nd grade students.
1:50 PM: Brain and body break. I grade and students correct Ticket to Recess.
2:00 PM: Recess.
2:25 PM: Students return from recess, fill out their weekly report (daily reflection) and put homework, planner, etc. in their backpacks.
2:40 PM: Students finish Gates MacGinitie. I give F&P Benchmark assessments to 2nd grade students.
3:00 PM: I collect Gates MacGinitie assessments and put them back into the official testing bag. Students pack up and stack up their chairs.
3:10 PM: I give students hugs and handshakes, and we remind each other to "Be well, do good work, and keep in touch."
3:15 PM: We leave class 5 minutes before the bell rings because I help with safety patrol.
3:20 PM: Dismissal bell rings.
3:35 PM: Put Gates MacGinitie assessment bag into testing coordinator's mailbox.
3:50 PM: Contracted teacher hours end.
This year I completed my district testing in record time — four days of testing that looked similar to the day detailed above.
Thoughts? Questions?