I hate doing posts like these before the END end of the year because I wind up doing so much post-Christmas reading and I inevitably leave something out, but I suppose I'll try. This list contains children's books, YA books, and grown-up books. One of the things I'm happiest about in my reading life is that I try to read a variety of books. Oh, and not all of these books were published in 2011. You can see my complete list at GoodReads. At this point, I've read 346 books this year. I hope to hit 365 by December 31!
I know I should have linked all the book titles to the authors' websites or to my reviews, but that seemed like too much work and I wanted this to be fun.
Books I Liked That Got Some Hype
But Not As Much As They Should Have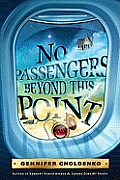 The Aviary, Kathleen O'Dell
Packing for Mars, Mary Roach
No Passengers Beyond This Point, Gennifer Choldenko
Books That Lived Up To The Hype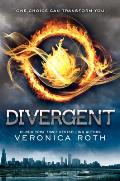 The Hunger Games, Suzanne Collins
Divergent, Veronica Roth
Wonderstruck, Brian Selznick
Hound Dog True, Linda Urban
The Girl Who Circumnavigated Fairyland in a Ship of Her Own Making, Catherynne Valente
Marty McGuire, Kate Messner
Me… Jane, Patrick McDonnell
Books That I Really Don't Understand
Why Anyone Published Them

Pomelo Begins to Grow, Romanoa Badescu
Skippyjon Jones, Class Action, Judy Schachner
Pretty Princess Pig, Jane Yolen
The Green Mother Goose, David Davis
Charlie the Ranch Dog, Ree Drummond
Books That I Couldn't Finish (but I still plan on trying!)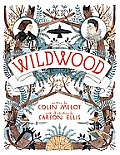 Small as an Elephant, Jennifer Richard Jacobson
Wildwood, Colin Meloy, Carson Ellis
Book That Was Good But Totally Ruined
by an Overdescriptive Back Cover Blurb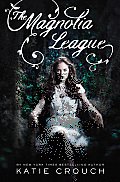 The Magnolia League, Katie Crouch
Books I Randomly Picked Up And Really Liked
Vintage Knitwear, Marnie Fogg
Sharing Our World, Ian Reid
Modelland, Tyra Banks (OH GOD HOW?)
The Melancholic Mermaid, Kallie George
How To Build Your Own Country, Valerie Wyatt
Grown-Up Books You Should Read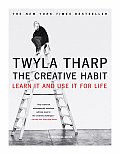 Best Books With a Message

Three By the Sea, Mini Grey
Bigger than a Bread Box, Laurel Snyder
The Fences Between Us, Kirby Larson
Books I Want To Hold Onto And Cuddle
And Reread Again And Again

Amelia Lost, Candace Fleming
I Want My Hat Back, Jon Klassen
Should I Share My Ice Cream?, Mo Willems
The Quiet Book / The Loud Book, Deborah Underwood
Best Author Discoveries/Rediscoveries

Gerald McDermott
 William Steig
 Kate Messner
 Jackson Pearce
 Andy Runton
Agree? Disagree? Wonder why I made the choices I did? Let's chat in the comments.